School student health and location management system
The intelligent Bluetooth terminal uploads data to the server through the Bluetooth gateway;Background intelligent identification control or manual operation to achieve intelligent control management

The function and value of the scheme
Integrating NFC function to realize access control management and campus micro payment
The big data analysis of students' position positioning, senseless attendance and behavior track is convenient for students' safety management
Real time health data monitoring of heart rate and exercise volume can effectively manage students' exercise, work and rest, sleep, especially in boarding schools
Increase classroom interaction, easy to follow up students' learning effect, effective evaluation of teaching quality
Integrate big database to realize more additional expansion
Structure diagram of smart campus personnel management system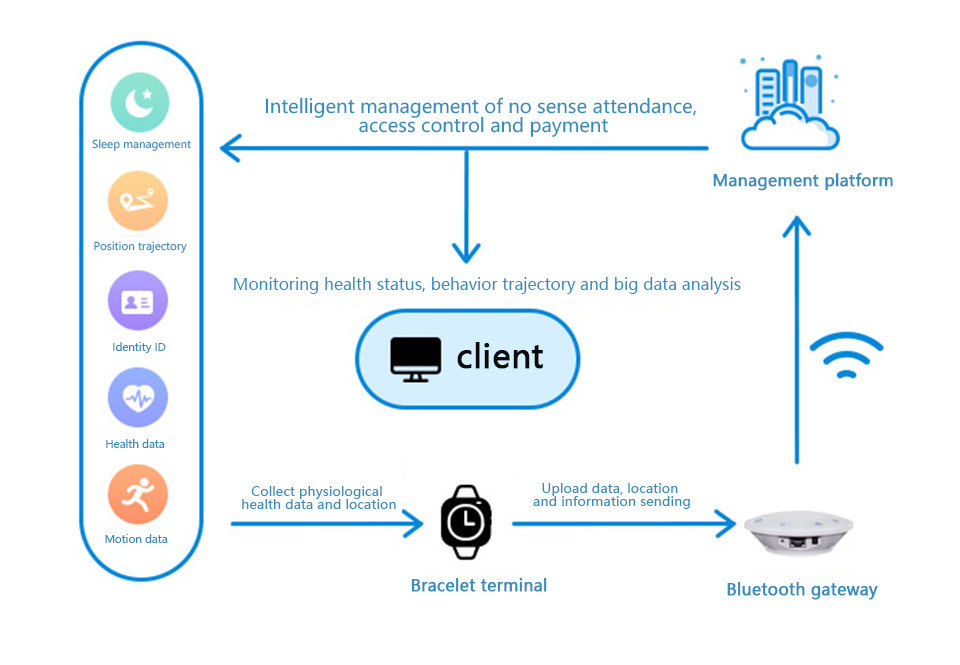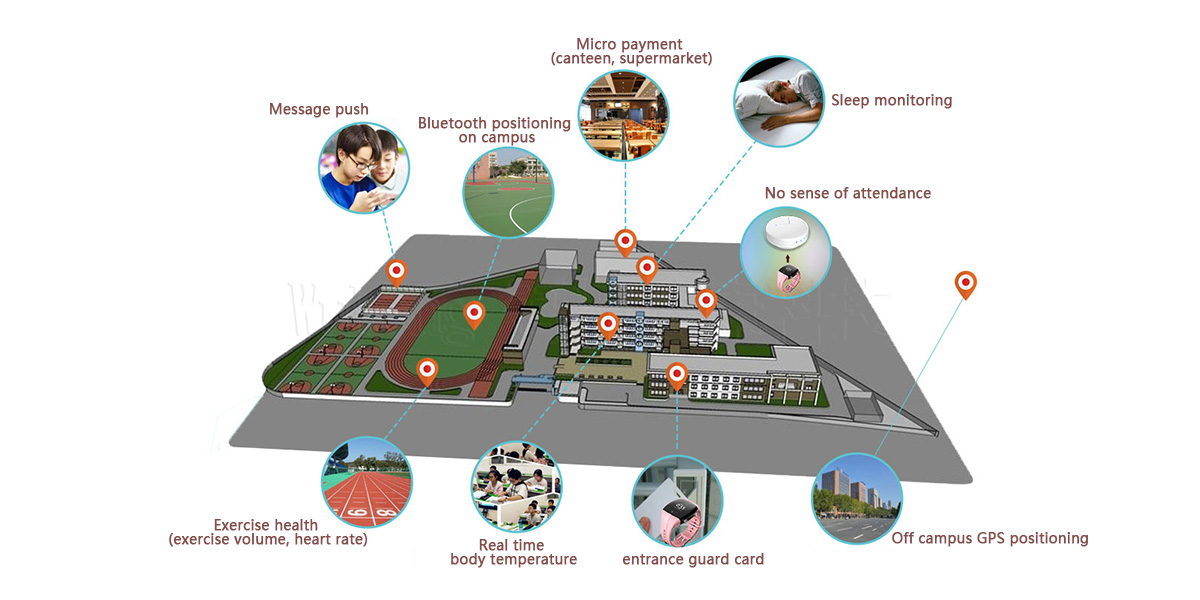 Imyfit provides one stop hardware integration
Imyfit has developed and produced intelligent terminals and intelligent gateway devices, and provided Bluetooth gateway and intelligent Bracelet hardware products,
Provide hardware API interface, provide demo build, provide seamless docking service for system integrators














Campus smart Bracelet

To meet the needs of the school for student ID, location management, school consumption, work and rest monitoring, real-time heart rate data, sports data collection and management, and effectively solve the management and safety problems of boarding middle school students.



---














Smart student ID

With positioning, ID, broadcast message push, attendance, access card, SOS, micro payment, interactive answering and other basic functions, it can expand more additional applications of student ID card.Designed for intelligent education and management of campus students



---






























Indoor Bluetooth gateway

Remote control of ble equipment, receiving the data sent by ble equipment and forwarding to the background server, up and down two-way data transmission, single gateway coverage of 20-50m, mainly in the classroom and other indoor venues.






---






























Outdoor Bluetooth gateway

Remote control ble equipment, lightning protection and waterproof structure design, up and down two-way data transmission, single gateway coverage of up to 200m, mainly in the playground and other outdoor venues.

The main application of the product is campus, justice, pension institutions and other scenarios.