Bluetooth gateway is also called Bluetooth base station, Bluetooth router or Bluetooth probe. It integrates ble Bluetooth and WiFi communication modules. It is the network layer in the Internet of things level and the key node connecting the intelligent terminal perception layer and the server management application layer.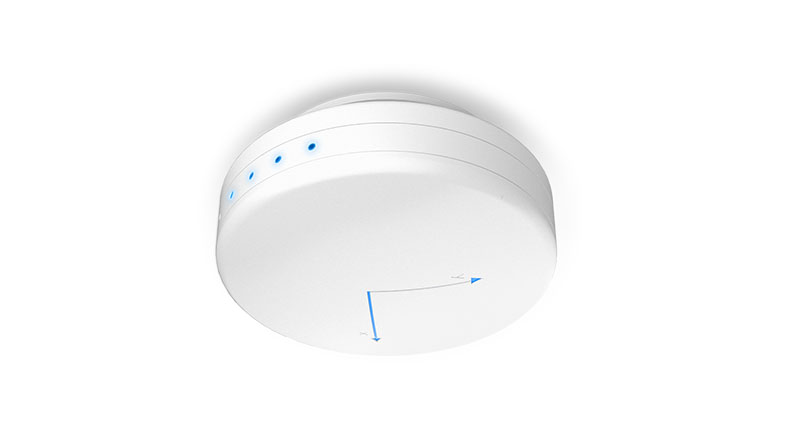 The Bluetooth gateway can collect intelligent terminal data to the server, or receive instructions from the server, issue or control Bluetooth devices.
Taking imyfitz01 Bluetooth gateway as an example, there are two wireless communication modes: WiFi and low-power Bluetooth. WiFi and ble Bluetooth communicate through serial port. Bluetooth gateway is mainly used to scan Bluetooth devices and ibeacon devices, and then realize remote cloud management. In other words, Bluetooth gateway is a scanning management device for Bluetooth terminals. It can be flexibly applied to various scenarios. It can remotely control the ble Bluetooth device, receive the data sent by the ble Bluetooth device and send it to the server. Imyfitz01 supports Poe power supply and 5V adapter power supply. The WiFi data transmission rate can reach 100Mbps, and the baud rate of ble Bluetooth can reach 1Mbps. It can scan up to 99 Bluetooth devices per second.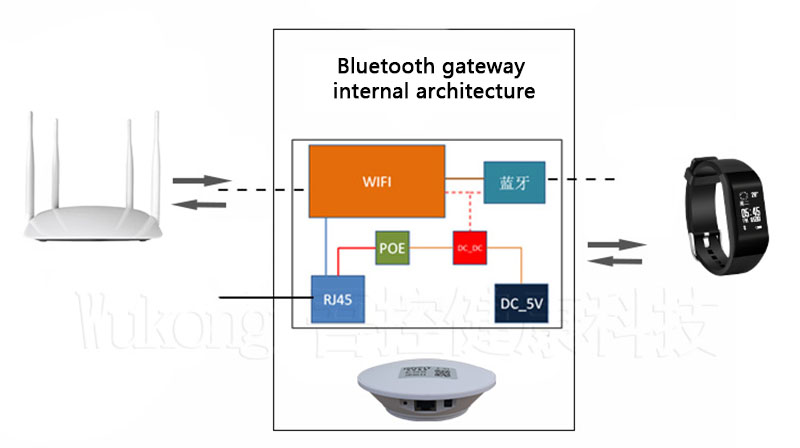 Bluetooth gateway can be used to locate intelligent terminal devices
To realize positioning, there should be a software management platform with a good map, a gateway and an intelligent terminal. Principle: firstly, make a plane map on the management software platform according to the scene, and mark each deployed gateway in the map. For example, if A1 gateway is in classroom 7, A1 gateway has a fixed location in classroom 7 in the map, and the intelligent terminal worn by a classmate, such as intelligent Bracelet, uploads data through A1 gateway, which indicates that a classmate's location is in classroom 7.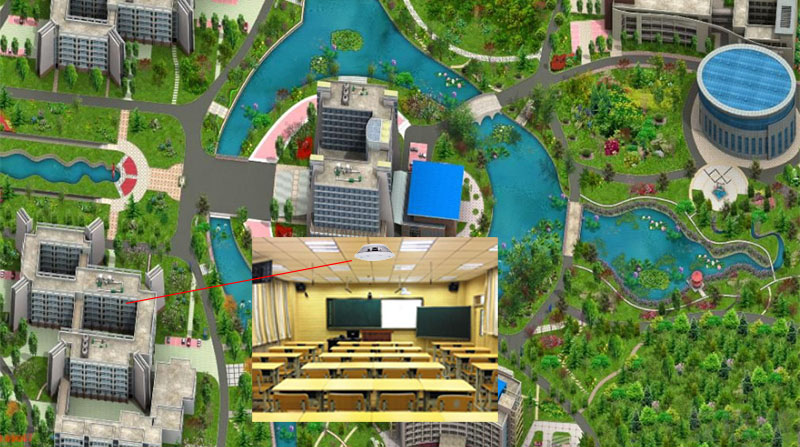 Bluetooth gateway has the advantages of one to many connection, low power consumption and easy management. It is widely used in the field of Internet of things, such as smart campus, smart justice, smart medical care and elderly care, smart factory and smart industrial automation. It mainly realizes applications such as location management, data acquisition and data distribution control.